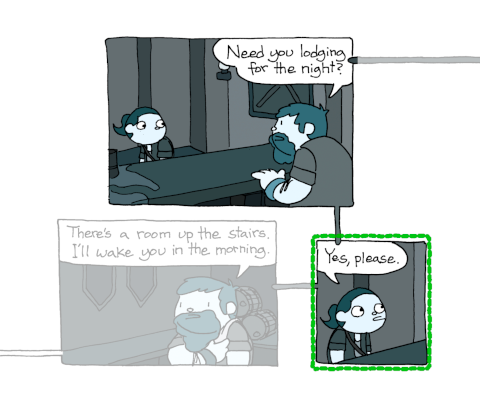 The Game
Leviathan flows in all directions; it is built on Scott McCloud's principle of the infinite canvas.
The green outline always shows you the next panel. Simply tap to move forwards — whether that's left, right, up, or down. (You can also see the previous panel. The rest of the story is dimmed out, so it's less distracting.)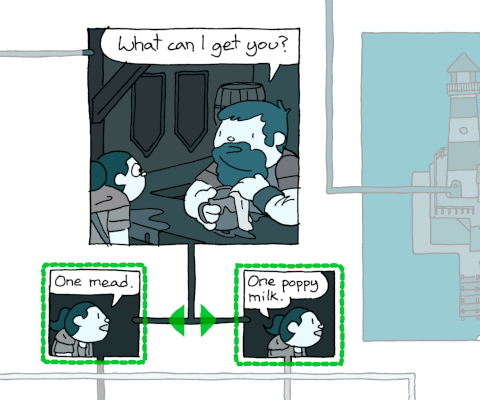 Whenever the path splits, you'll see two green outlines. (Or three, or more!) Choose your path and tap your decision! The story will follow the path you choose.
Of course, you can scroll around the entire story map if you want, and even zoom in and out. The browse button lets you view the story as a whole, without highlights or outlines. While browsing, you can tap any panel to jump into the story and follow the thread from that point.
Leviathan has many secrets, and you will not discover them all the first time you enter. Don't be afraid to start over, backtrack, or try different approaches. The more you learn, the more you will understand.